10 Jul
Disclaimer: This is NOT a paid review. I am not affiliated with Clip 'n Save/ Dynalink Technologies in any way, nor am I making money with this blog post. A rel="this_is_not_an_ad" tag has been attached to all links in this post.
When you're building a website, you'll need some images. And if you can't shoot or design 'em (like me), you'll have to CCP them. Some people use other tools, I use Clip 'n Save. This is quite an ancient tool (since 1990 or so), but I guess there are still folks out there that don't know Clip 'n Save. Oh, and did I mention it has a free unlimited evaluation period?
Clip 'n Save let's you cut an image of whatever you want. Whether it's a part of an existing image, or whether it's a piece of right click-protected text, Clip 'n Save copies it.
The interface of the program is really easy, it's nothing more than this: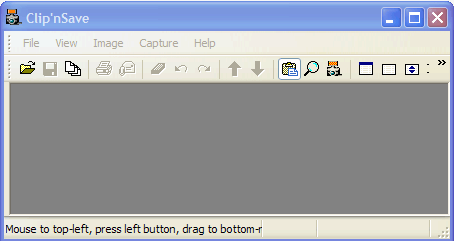 Step 1. Press CTRL+R
Step 2. select whatever you want to copy or save
Step 3. press CTRL+V to paste what you just selected wherever you want.
It's really that easy. Interested? You can download it right here.
Feel free to share any tool or other thing you can't live without. I love tools.