12 Dec
Although it just seems like yesterday, it's already been a year since my son Liam was born. While some folks already told me that this would definitely change my life in an amazing and unbelievable way, I've now experienced that this is so, so, so very true. Liam's changed from a small baby into a little boy who can walk a few steps on his own in just a few months, so time does seem to fly.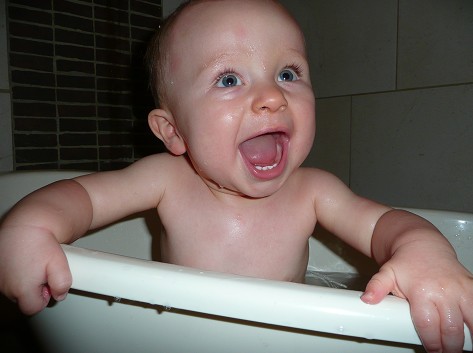 Don't be afraid, this isn't a post about my son, but I just wanted to show you the main reason why things have changed enormously for me during the past year.
Personal Projects
In a few weeks, I will start working on a few personal projects more often and in a more structured way. Although this will partially be compensated by working less for Tribal, this will also mean that I have less time to blog. I do, however, still plan on blogging about link marketing quite regularly.
Less frequent, more in depth posts
This can only mean that I will have to drop the pace, but improve the size of my steps. More posts like the guide to creating link targeted content or 69 link building strategies will follow next year. I've already got quite a few ideas that I'll be working out in the next few weeks and months.
No more Link Building this Week…
…but Link Building this Month in stead. Like I said, I will be raising the quality bar of all posts, starting in January. This also includes the Link Building this Week posts, which is why switching from a weekly to a monthly report is a logical choice, in my opinion.
So…
…now you know that things will change a little bit around here. Not a lot, but just a little bit.