10 Oct
While both Justilien and the SEM INC blog already covered the eMarketer research about the Word of Mouth Marketing effects worldwide excellently, there's still one point I'd like to mention about this subject.
What if the top SERPs for "Your Company" look a bit like this: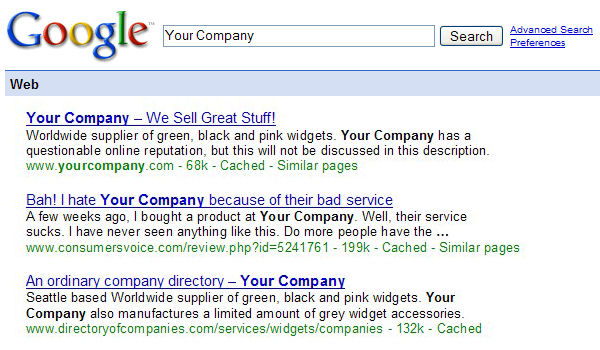 If you spot a positive consumer opinion, a review that praises one of your products or a great critic on a trusted website, don't hesitate to link to it! This is not only a way to serve positive feedback about Your Company to your existing website visitors and to encourage consumers to give you (positive) feedback, but also may change the future SERPs for a "Your Company" search query into something more like this: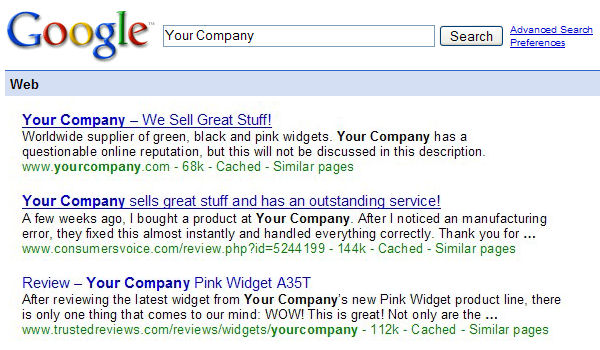 This is like using Google, Yahoo! and MSN as giant mouths in your Word of Mouth Marketing Strategy.