27 Aug
You have probably already read the articles with 5, 50, 66, 101 or even 131 strategies to attract links (if not: go read!). Some strategies (the most effective ones) are being mentioned in each of these articles. The following 4 activities are not very ordinary ways to build links, but can be at least as effective.
1. Get a dog.
Dogs are not only a great way to pick up girls (for some reason, women digg puppies) or an overly underestimated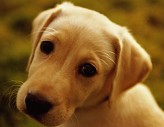 networking strategy (you'll meet lots of other interesting dog owners), but it can also help you to build links.
When you're staring at a monitor almost 24/7, getting out once in a while can really open up your mind. That dog scratching your leg is your appointment with fresh, creativity stimulating air. A walk around the park provides enough time to think about at least 3 linkbaity articles, 2 improvements for your website and 1 new marketing approach each month. So besides a date and a bigger network, getting a dog can also make you think of a new way to attract dozens, hundreds or even thousands of links. And maybe a link from one of your dog's new pals.
2. Teach.
Because SEO, Link Building, AdWords and Social Media are relatively new, there aren't a lot of studies related to these subjects. Some Colleges and Universities are desperately looking for someone to teach their students something about Search Marketing. Even if it's just a workshop or a few lessons, they don't care. Volunteer.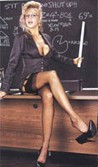 No seriously. Ok, maybe not completely voluntarily, you can offer yourself in exchange for a link on the college or university website. You can even offer to write an introduction page (with a few links and info about you and your company) about the subject you'll be discussing.
Using this strategy will not only be an opportunity for you to get your brand out to marketing-managers-under-construction, or to get a few tech savvy students to work for you during the summer (cheap labor!), but it can also get you a few (.edu) links.
Keep in mind that some of these students may know more about the subject than you, so you'd better know a lot about the subject you're teaching.
Are there no schools looking for Search Marketing teachers near you? If you happen to speak a second language, you can try to teach SEM in that language.
Warning: offering your services in exchange for a link definitely makes you a link whore.
3. Sponsor.
Have you been to a sponsored meeting lately? How was the catering? If it was really bad or really good, would you blog, write or Twitter about that? Sure! So you'd better be that exceptionally good caterer on that sponsored party.
By sponsoring a meeting, event or party, you're only able to get your brand out to a targeted public, but you might, if you manage to stand out, even attract a few links from those blogging about the event.
If you don't have the funds to sponsor an event financially, you can also offer your services. Do the catering, if you're a caterer or offer to do the lighting, if you offer light-related services. But again, if you want to attract those links, make sure you get noticed.
4. Give away stuff.
Ok, this one has been done before. I'm mentioning this anyway, because it can be really effective to give away stuff. No seriously, just give it away.
You can do this in two different ways. One way is to offer stuff completely free. You know, cheap ass crap like pens, stickers or a funny hat. People will be blogging about it and, if not, you can always contact freebie websites. Using this strategy can attract hundreds of (mostly unrelated) links.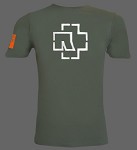 You can also offer to give away stuff in exchange for a link. I'm not sure if Matt likes this, but I'll mention it anyway. If you mention something on your website like "If you promise to blog about <insert company name>, and can insert a picture of you wearing a <insert company name> t-shirt, I'll send you the t-shirt", people will be writing about you almost instantly. You'll be amazed of what some people will do for a silly t-shirt.
I have to admit that offering free t-shirts won't always work, in some cases you'll have to offer something way cooler. But because this strategy works excellently for some companies, it might be useful to test it yourself as well. In the worst case, you'll be suffering from a penalty, but there still will be hundreds of people walking around in an <insert company name> t-shirt.